Where Artificial Intelligence Happens
When execution, time to value, and total cost matter,
tackle your important AI/ML transformation
with vision, priority, and tempo.
Hit the ground running with our experienced
AI engineering teams that bring
proven processes, tools, and leadership.
Our mission is to bring the promise of artificial intelligence
and machine learning to every industry.
FROM AI ENGINEERING TO STRATEGIC ADVISORY
Your world, like others, is about to undergo a tectonic shift.
Digital was disruptive, but intelligent systems change everything.
Our job is to make intelligent systems part of the fabric that defines your future state. 
AI ISN'T THE FUTURE. IT'S NOW – AND HAS BEEN FOR A WHILE.
It is easy to get lost on an AI ramp. According to Gartner, 85% of AI and machine learning projects fail to deliver, and only 53% make it from prototype to production. Talent is hard to recruit, internal teams take months to gel, and good leadership is difficult to recognize. The best way to ramp up AI/ML is to find an experienced partner with the resources to hit the ground running.
We DO real-world AI for less
AI is all we do. Speed is a core value. From pre-trained models to
the most advanced neural network architectures, we deliver the promise of autonomy at the lowest total cost.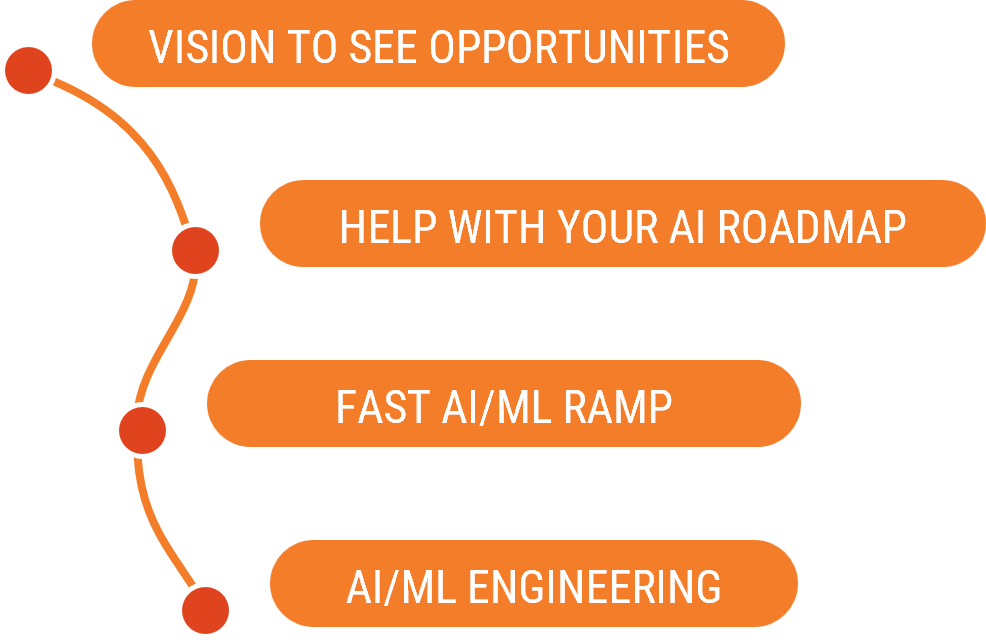 The best way to ramp your AI/ML is to outsource with a partner that brings proven teams, processes, and resources.
12-18 Months
Faster time to value
100%
Better value than going offshore
We are AI implementers. Starting with an opportunity or idea rooted in the promise of AI, we rapidly reduce it to practice using the latest machine learning architectures, technologies, and training practices.
Everything you need under one roof to activate the full potential of data. From data engineering and advanced analytics to data science. We create competitive advantages from inferences, optimizations, predictions, and insights.
State-of-the-art product design and development services. Our U.S. based studios cover everything from ethnography to delivery and support. We run fast, typically 3x or higher productivity compared to typical Agile development team.
When you need an AI roadmap or industry insight, our consultants are the superior choice. Unlike many management advisors serving venture capital and private equity, we are daily practitioners.
AI Delivery and Innovation
Real-world AI is happening, and time to market is critical. Our teams will accelerate your AI transformation and make advanced intelligent systems a competitive advantage.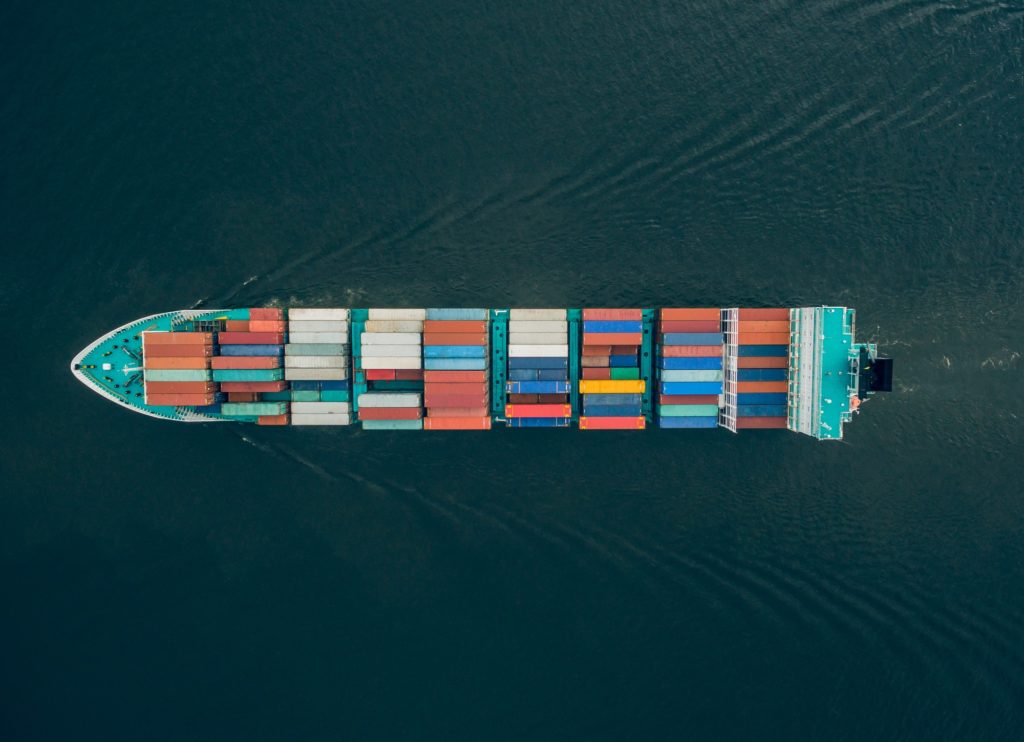 FACTORY INSPIRED Speed And Execution
21 YEARS OF INNOVATION AND DELIVERY
Intelligent systems that promote operational efficiency, speed, and sustainability.
New products that channel design-innovation and AI to redefine market categories and segments.
Opening new ground for tomorrow's growth leaders by activating the promise of autonomy.
Trustworthy and responsible AI/ML solutions.